About Us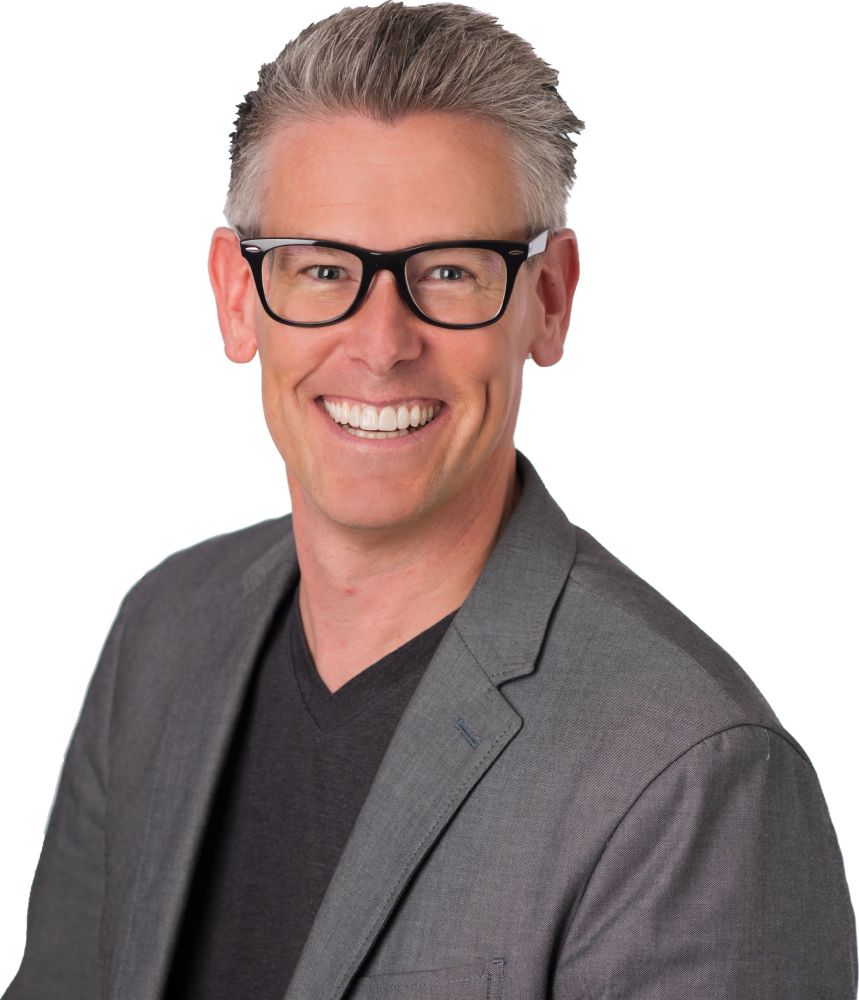 Ross Hughes – Role of a Lifetime
Ross and I are ready to sit down and catch up in the new office space off Centennial road in Orangeville, and I look around while I wait. His creative fingerprints are all over the space. Chic furniture, open space, no detail spared, but not overwhelmingly so. My attention is drawn to the rows of books celebrating many homes that the RH team has been privileged to build a history with. I look for mine and find it! We take a good look at the photos of the house that were used in the listing, and now memorialized in this hardcover book, and reminisce about the house; I miss it, but no regrets. He remembers what made it such a special place. Ross helped me make a significant move, and he and the team were there for us as we transitioned to my new, smaller home in old downtown
"In Real Estate, you're not really selling things, you're helping people get somewhere," he says. And it's oh-so-true. While your home is the most significant investment you'll ever make, it's also a part of your changing DNA. You morph with every home, your needs change, you live different lives and build histories. Ross and his team thrive on this more than anything.
"The reason why I like real estate so much, is because I can be so creative," says Ross. In Ross' case, he has always had creativity coursing through his veins… web design, videography and photography, TV… it's a little-known fact that Ross was a participant on HGTV's Design Superstar Challenge, and calls upon shows like Million Dollar Listing for inspiration. Design and a love for creative space is a part of his family life too, with he and his wife Tanya partnering in their shop'Pear'in historic downtown Orangeville, and now in her complimentary home design consultancy business.
Ross looks for what's special when working with you and your house. The view, a special historical fact, its layout, gorgeous pool or a play space for kids… it's the uniqueness that Ross sees in every space, that makes him such a special agent and leader in the real estate profession. This is important when it comes to listing and marketing your home, he will make your property sing, his interest never stopping and his creative juices flowing. Ross has found his role of a lifetime.
In a business that is competitive and where there are choices on how you list or who you list with, there is no doubt that this is a team that has the ability to do things differently. You won't meet a more engaged, creative team than the RH team. I smile when I remember Ross in his Christmas sweater on his signs around town, or Halloween playing havoc and #FrankenRoss coming to life. You simply cannot ask for a more creative and strong marketing force to stand with you as you get to your "somewhere new".
"It's exciting and I love it when people want to work with us," Ross says, and you can feel it.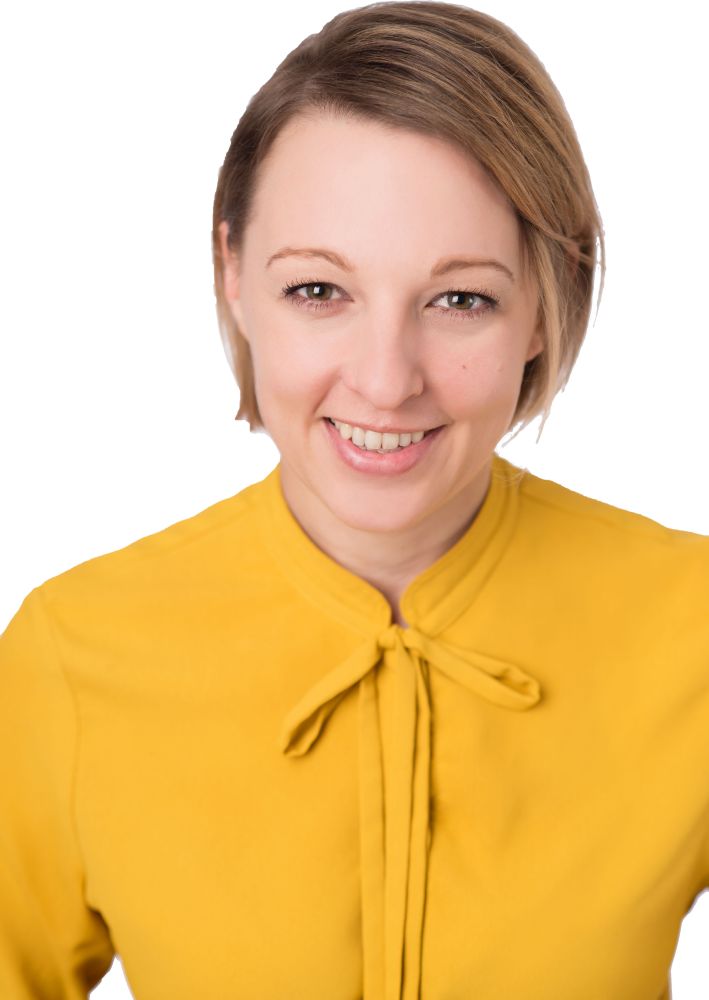 Carrie Tambasco – "Wild Horse"
"You can take the girl out of the country, but you can't take the country out of the girl," says Carrie with a laugh. Carrie is the wild horse of RH team; fast on her feet, savvy, comfortable in a truck or her vintage Chevelle, versed in electrical panels and fire code, while repping in a suit and heels as required.
Carrie considers herself a strong negotiator – and it's true. She's comfortable and confident when negotiating on your behalf, and is lightning fast when timing is crucial. On the other side, she's easy-going when looking at properties with you – poking around basements, checking out yards and fields, and giving you your space to feel out what might be your next big move. With an expertise in real estate that is solid, "It's people that I enjoy," Carrie says.
Carrie grew up in the area and knows why Orangeville and area is consistently so hot.
"It's a community here; how could you not want to be a part of it," she says. She loves her regular stops, and the sense of community that comes from knowing the people where you live. A lot of experience with rural properties, and being a horse woman means she knows her way around a farm, and will be your ally when you are looking to go or stay rural.
As a part of the RH team, Carrie loves that everyone is constantly building, growing and thinking of ways to improve and be more creative. Gathered around the inspiration board, we look at the work that the team has been doing, "Justa few things we've been thinking about," she says with a laugh.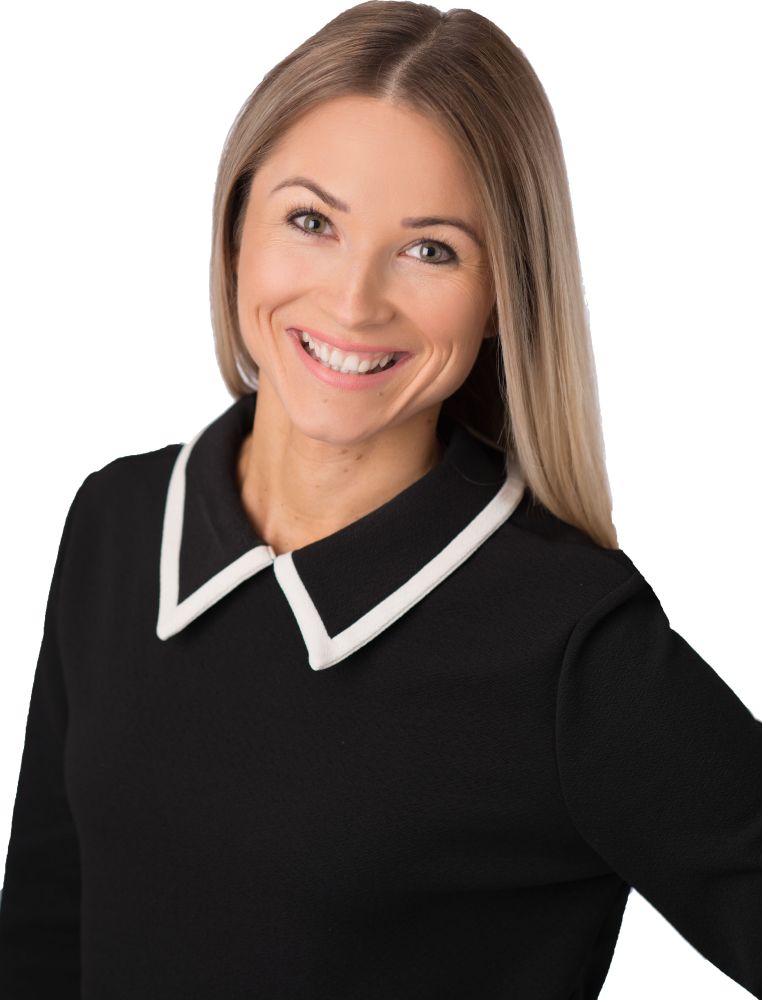 Halyna Zelionka – This is the one!
This powerful Canadian-Ukranian is no stranger to change and taking on new challenges. Halyna moved to Canada when she was just 12. Lots of moving here in Canada with her family, and always ready for an adventure, Halyna felt inspired to follow in her family footsteps after their personal successes in real estate.
Halyna noticed and loved the RH creative approach to real estate and sought out a connection once she successfully completed her real estate licence. It wasn't long until she met with Ross through the Royal Lepage office in Orangeville, and shortly after, the team grew just a little bit more.
Halyna adds an element of style to the day, with fashion being a part of who she is. You'll never see Halyna when you don't admire her crisp approach to her own style and dressing, even while literally running to drop into the office to sign off offers, or packing signs in the trunk for an open house. It's often Halyna or Carrie that you'll see at the many open houses that the RH team hosts. What won't you expect when you meet Halyna? Here's a woman who's not afraid to laugh at herself and goof around, to break the tension and seriousness of the moment. A great combination when you need to browse together for homes via RH videos, or shake off a tense waiting period.
So, what does she love so much about the team, a couple of years in on her real estate journey?
"We're creative, I feel like we're always a step ahead," she says. Outside of the creative contributions, Halyna takes the journey to finding a home for clients to heart. Just before our filming, Halyna found out that a home purchase had come together for a family of new Canadians from the Philippines –"This is the one!" Her joy couldn't be contained."It's the best feeling in the world; it's amazing," she says.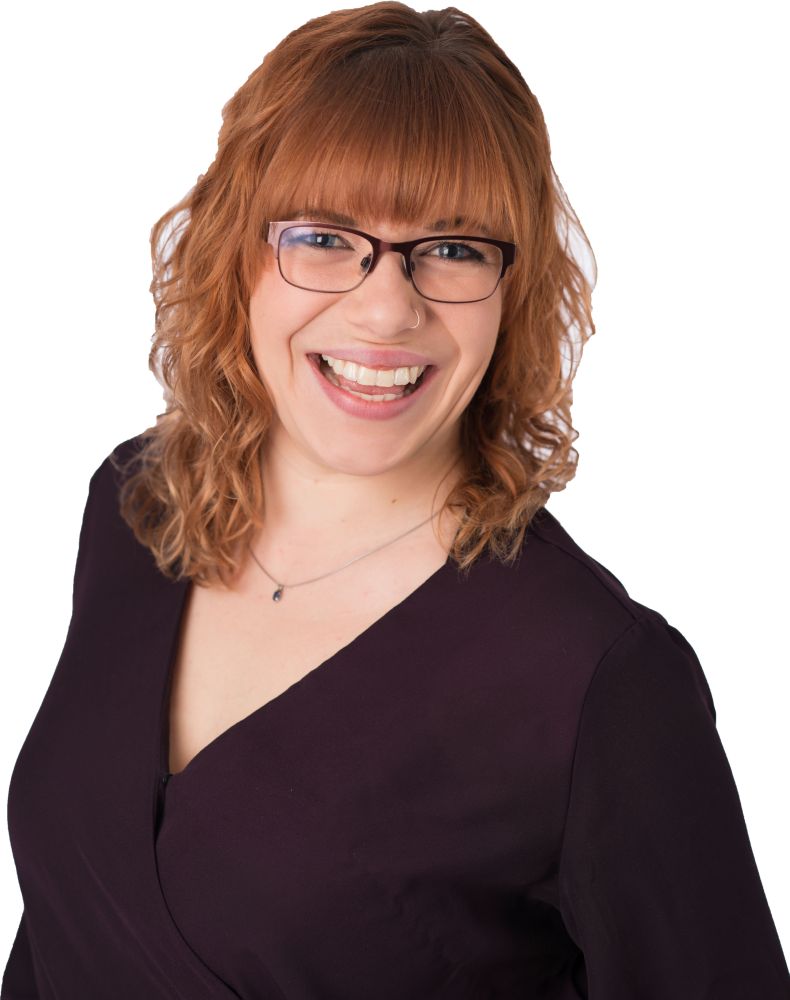 Bailey Mills – All the Things!
Bailey Mills is an energetic force driving the Ross Hughes' team forward. You can't help but love the aura Bailey exudes – she's high energy, colourful and wild, mixed in with a down-tempo, chill attitude and confidence that tells you she knows how to get the job done.
What makes her tick?"All the things!" Bailey says. She's responsible for so much of what happens behind the scenes for the RH crew. From video editing to photography, file transfers and electronic sign-off, she is the competent force that is often behind many of the moves that the team is responsible for. I need a referral for a service? A quick text and she's got my back. Need to rearrange a viewing for same-day because I'm stuck in the city? She's got it; my fam is all taken care of. Reach out to Tanya to assess a potential quick turnaround home presentation? Bailey's on it. Source wedding dresses for a team video? Mmmm… wait, we're not telling where those came from!
Behind Bailey's electric curls and medley of tattoos, I'm not surprised to find an artist at heart. Known for her commitment to arts in the community, she has been a consistent part of Orangeville Music Theatre's line up, taking on one or two shows per year, for about a decade.
Ultimately, behind every deal is a strong team and an attention-to-detail person. Bailey is your confidant. She's your executive producer. She's your leading lady.
"It's more than just work," Bailey says, and I believe her.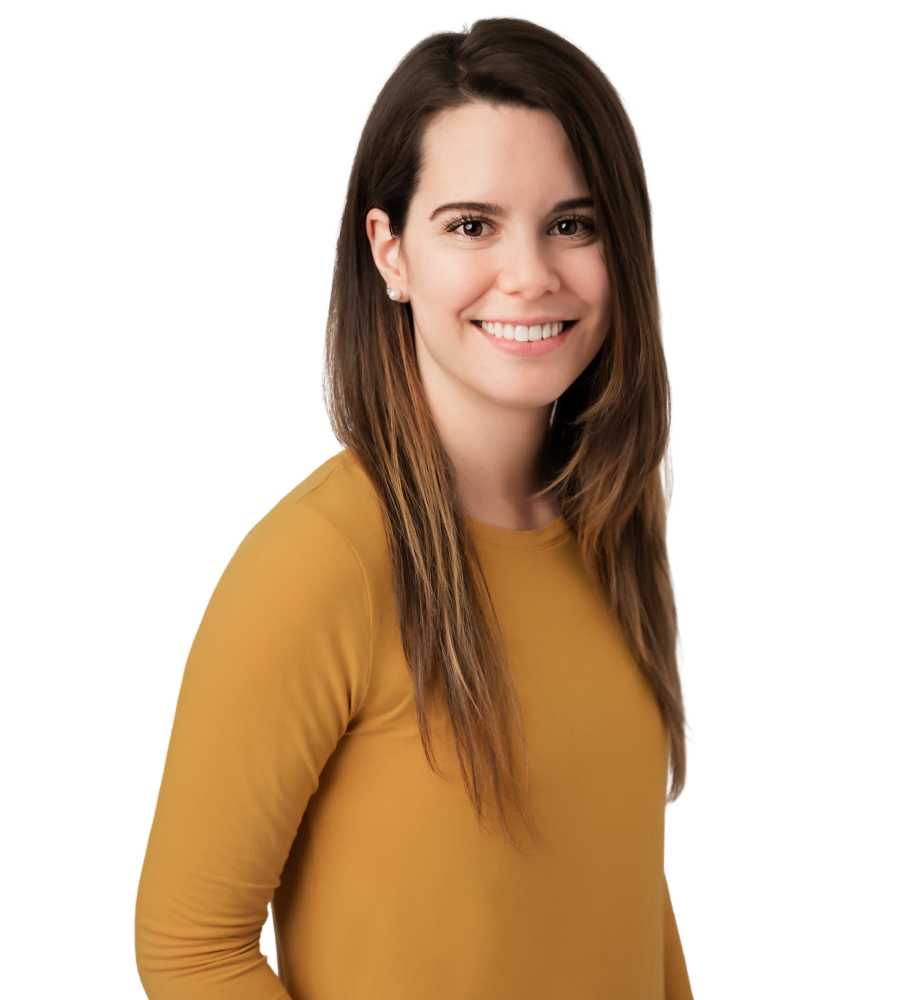 Rachel Frey – "This is a sign!"
When you think of excellence in customer service, there are a few things that come to mind – perfected service standards, attention to detail, enthusiasm and pride. I need to look no further than Rachel, who joined the RH team in 2020.
How did this sports management, certified event planner, wedding facilitator, and barista extraordinaire find her way to the team? In some ways, the pandemic helped with the serendipitous alignment. As an event planner, with all events coming to a halt during the lockdowns of 2020, her skills needed a new home, and supporting the Ross Hughes team in providing excellent customer service to their clients seemed like the perfect fit.
Sports management started Rachel on the path to where she is today. The allure? "That exclusive, behind the scenes, adrenaline-fuelled opportunity to participate in something bigger than myself," she says. She loves the spectacle, the excitement of bringing people together, and she worked behind the scenes in the pro-hockey world for a while to hone those skills. This led her to event management, and on to wedding planning. Finally, as many who love an amazing coffee and excellence in customer service, she gained extra skills at Starbucks as a barista.
Growing up in the area, she's seen the town change over her few decades of living here. "It's still small town-ish," she says with a laugh. "There is a great network here, and you always see someone you know." When out of lockdown, you can find Rachel visiting cafes anywhere from Erin to Collingwood, or doing a Homesense run to get her creative juices flowing. This summer, she's booked for camping at Killbear and is diligently organizing her camping equipment supply and building her roster, something she's really serious about.
Why the Ross Hughes team is simple for Rachel, "They have amazing customer service standards." It was a sign for her when she was approached, and a perfect fit for someone who has relished in working with people, seeing projects through from beginning to end, and throwing herself into the mix. Her first impressions of the work are that it's challenging, nuanced, and that the team is extremely driven in providing exceptional support to the community. Rachel will be supporting the team members themselves and will support clients in their journey from start to finish line.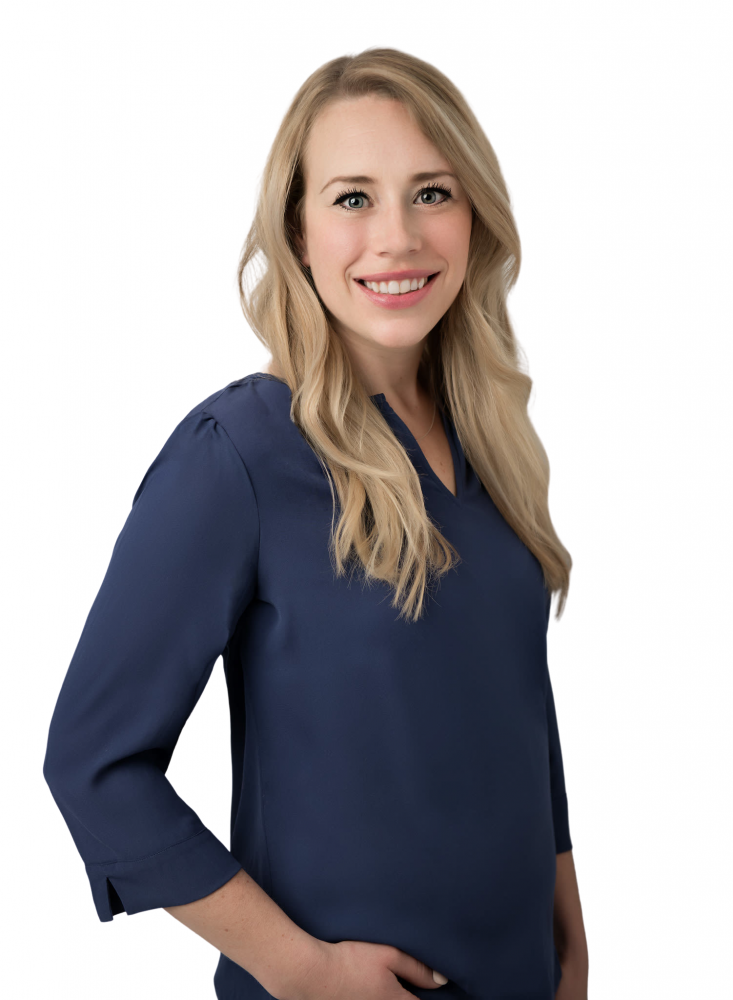 Jessa Stewart – "This is my dream come true!"
When you meet Jessa, you can't help but be awed by her changemaker attitude and huge dreams. Transitioning careers during a pandemic? Let's do this!
Jessa is building her career in real estate coming from a solid foundation of working at a law firm specializing in corporate law and real estate law for a decade. Her early days working in the profession led her to become a licenced paralegal and hone her skills of offer drafting and review over the years. Over time, with her zest for learning, she began to be drawn to the real estate side of her work more seriously, and she was ready to make the jump in when a maternity leave presented the perfect timing… and then the pandemic hit. It was time for some big decisions; that's when Jessa decided that there was no better time to throw herself into the journey full time.
Growing up in Camilla, on a 100-acre farm, Headwaters is an area she has called home her entire life. Digging in on her background, you can see where she gets her zest for learning and growth - now, her parents work on transitioning the family hobby farm to a fully self-sufficient homestead, working on solar adaptations and relishing the transformation and privacy of their space. Her sister lives nearby as well; outside visits with her family have been so important during the pandemic and you can tell that to Jessa, family comes first. Two little ones, only 22 months apart, keep her and her husband busy, active and downtime can mean the simple things like hanging out by the creek that runs through Orangeville and visiting Kay Cee Gardens to get the energy out.
So why the Ross Hughes team? Her eyes light up when she describes the draw, "They have an amazing marketing approach – you can't miss them. They're so ahead of the curve, and you have to stay ahead in this business." She loves the social media presence the team has and is building her own - @jessastewartrealestate
While Jessa jokes about resisting the temptation of not buying every house, you can tell she loves the work, the opportunity to show properties, and match people to their forever homes. She highlights that finding the way different people live is fascinating to her, from the modern semi to the century farmhouse. Her current advice is, "Be ready to make your move. In this hot market, spend time researching and developing your strategy in order to be ready to jump."
"This is my dream come true," Jessa says, of her decision to forge forward to achieve her real estate licence and join the RH team. She says that one of her biggest drivers is her kids, and "Showing them you can make your dreams come true." Future goals? "I'm ready to be huge." With her passion and drive, and joining the best team around, there is no doubt she will be just that.
Bios written by Bethany Lee – an Orangeville-based writer and professional communicator, plus friend and client of the Ross Hughes' team.